What's FREE, no surprises.
And some premium system costs.
---
We understand that your restaurant's profit margin is already low, and we don't want to reduce it further with fees or commissions. That's why we offer this simplified, DIY ordering platform for free.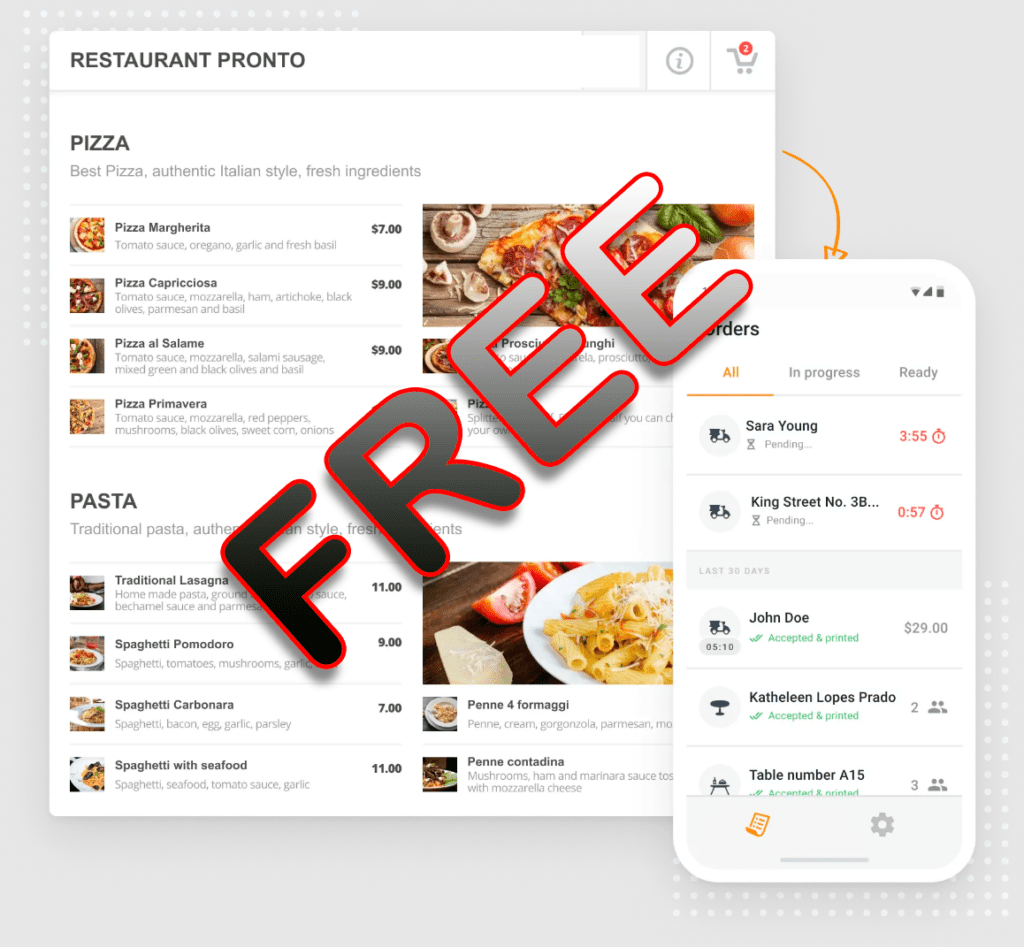 Excellent restaurant benefits:
FREE at zero cost.
Unlimited orders
Unlimited locations
No commission per order
No monthly fee
No contracts
No credit card required
No DIY setup fee
No hidden cost
However, we do have premium features that are more complex, which you can choose to pay for (They bring additional value to your business).
For example: a custom app setup, a custom website, online payments, promotions, a DIY sales optimized website, and branded mobile apps.
---
Included in your FREE service plan
---
*Application Stores
Android: We will build and publish the application under the technical developer account of ChileMoleyPozole.mx
iOS: The app is created and published by us, but it is added to the app store with its own developer and connected account. Each restaurant needs its own account.