Free restaurant reservation software with meal pre-order
Use our online meal reservation system to turn tables faster. Get more customers every day.
---
Free restaurant reservation software.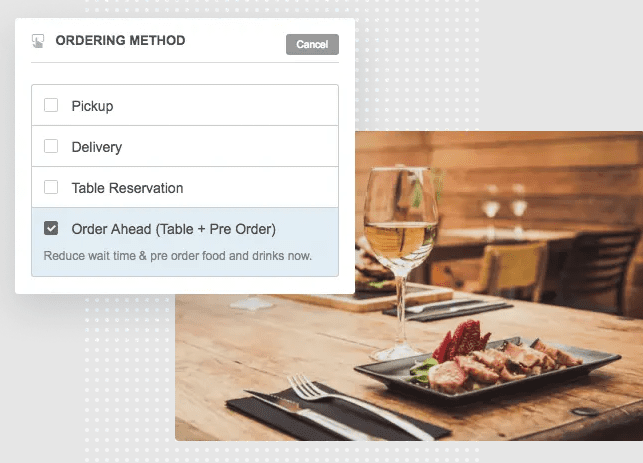 Allow your guests to pre-order.
It attracts customers with the promise of hot and ready food upon arrival.
Our free restaurant reservation software allows your customers to book a table online and order food in advance.
By reducing the wait time for your table and food, you can get faster table turnover and serve more customers daily.
---
Sell your dishes long before you seat your guests.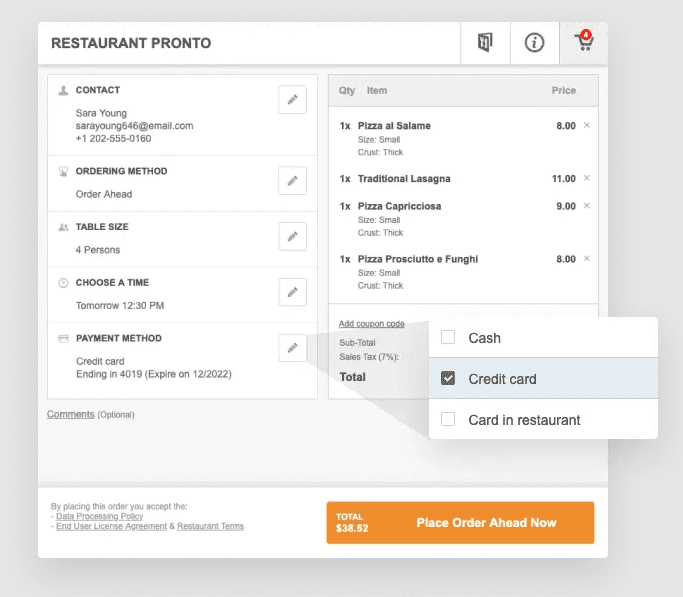 Have your guests pay the bill before entering your restaurant by activating the "Online payments" function.
With pre-paid meals, your customers can come and go during their short lunch breaks.
And you can accommodate even more customers throughout the day.
---
Manage and accept orders from any smartphone or regular device.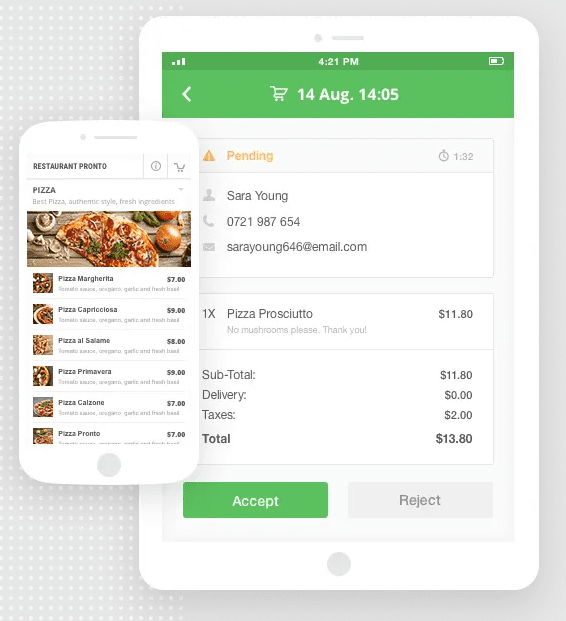 There's no need to invest in an order-taking app for your smartphone or a new restaurant reservation system for iPad.
By using our free reservation software, you'll also get your own app for unlimited meal reservations and pre-orders…
… that works on any Android or iOS smartphone or tablet.
---
How to start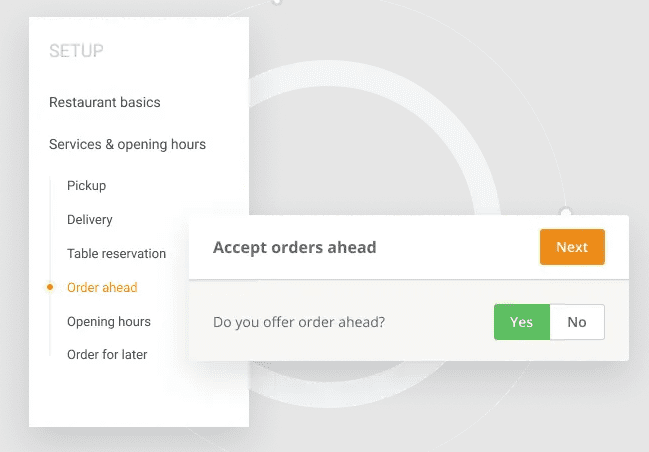 Create a free account with Chile Mole & Pozole.
Then, simply enable the "Pre-Order" feature, so your guests can pre-order food online for dinner.
It's incredibly easy, isn't it?
---