Restaurant Delivery Software
Offering end-to-end value with this complete online ordering system with delivery integrations.
---
Quick and Intuitive Configuration.
So You Can Take Your First Delivery Order Tonight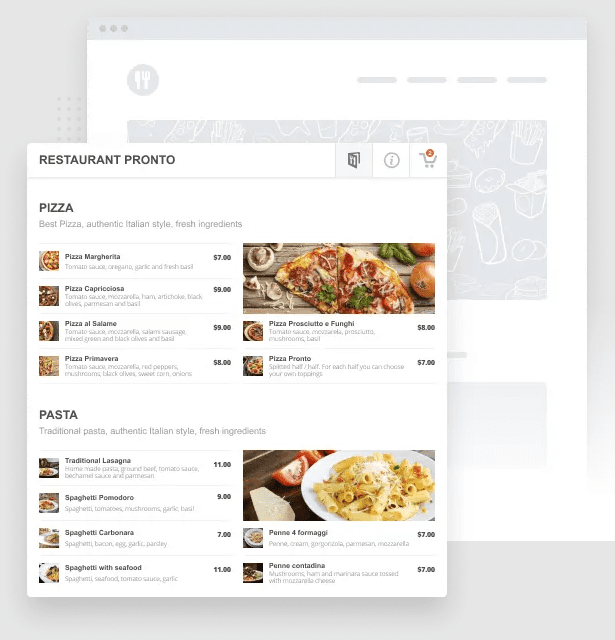 Get your online restaurant delivery business up and running in no time.
With our intuitive online ordering and delivery system, setup will be as easy as ever.
---
Draw your own delivery area, no matter how big or small it is.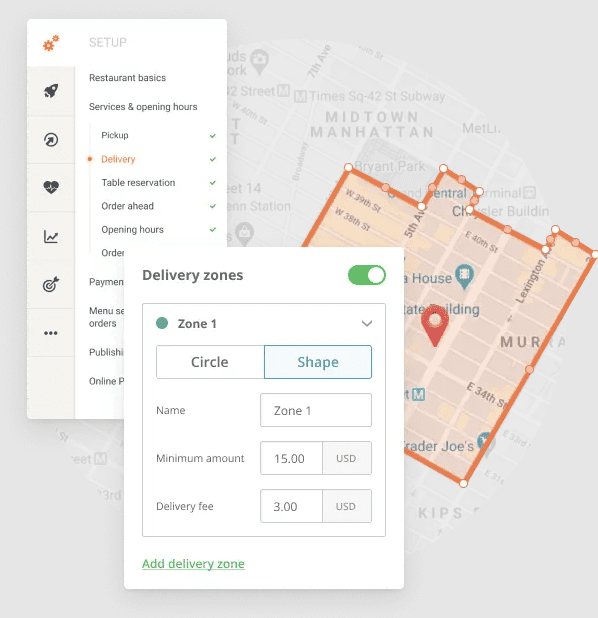 Start by enabling delivery and setting up small delivery zones.
With our delivery configuration tool, you can draw the delivery zone you want to serve and adjust it along the way.
You control how far you want to go.
---
Use Delivery Heat Maps to get to where your customers are.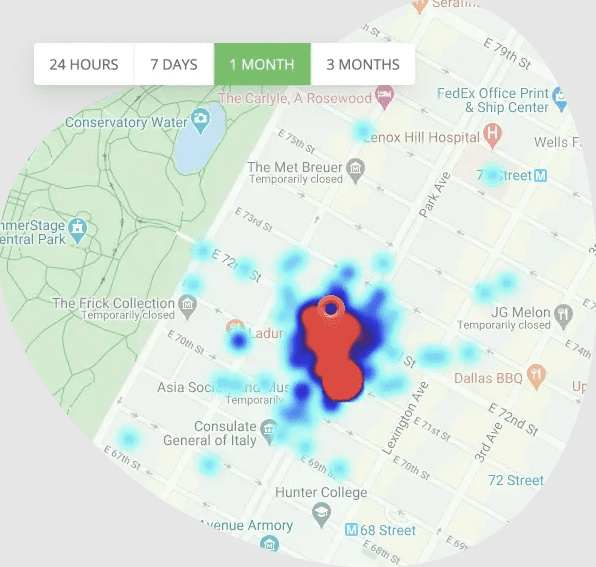 Do you know where your high-value customers are?
Use the delivery heat maps to find out.
The brighter the color, the greater the sales potential in an area.
With their help, you can fully optimize your operations by:
Hand out flyers in business/residential buildings, in highly profitable areas
Increase profits by delivering more in high order value areas
Set a minimum order value for low value areas
---
Attract new customers and increase cart value with free delivery promotions.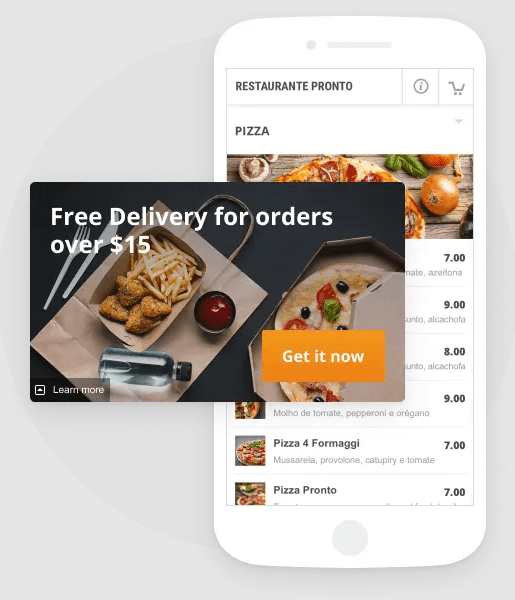 Increase the value of your customers' cart by offering them free delivery for minimum value orders or for first-time customers.
It's the best way to engage with more customers and persuade them to spend more money on food.
---
Online ordering system with integrated restaurant delivery software.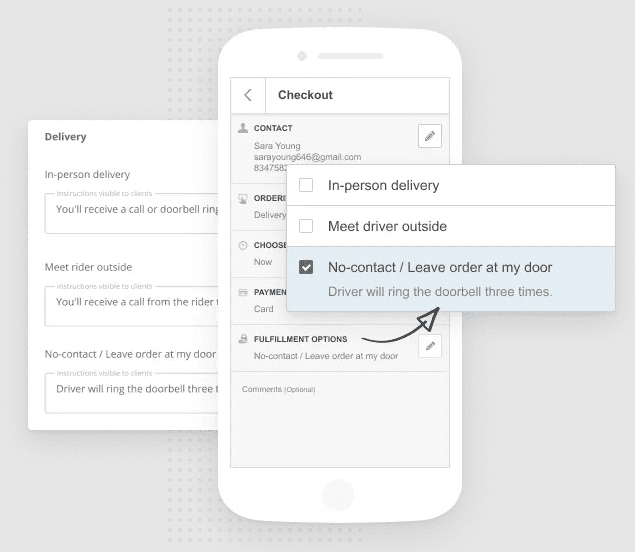 Close the fulfillment loop for your business, using complete online restaurant ordering and delivery software.
With our order tracking integrations, it's easier than ever to improve your performance and expand your business with delivery options.
---